Our new "inside scoop" series provides you with a behind-the-scenes look at what goes into EJ Victor collections directly from the designers who partner with us.
Get to know Alfredo Paredes, a creative furniture designer with a range of styles that perfectly blend classic and contemporary with a touch of Bohemian flair. Read on to hear directly from Alfredo and discover how you can implement this livable, lasting and luxurious collection into your next design project.
EJ Victor Collection Questions:
1. Could you describe the general style, look, feel of your collection?

The collection has a cultured bohemian spirit and references classic European furniture with a casual and contemporary American twist. Each piece is timeless and substantial, with the ability to hold the room it lives in.

2. What inspired you as you designed this collection?


This collection is a distillation of my personal aesthetic. I was largely inspired by my own living space and what pieces I would imagine furnishing it with, should I be starting from scratch.

3. What are your favorite pieces in this collection?


The Palma Chair and Tangier Chair are definitely two of my favorite pieces and so perfectly demonstrate the range of my style. I also love the Cesar Drinks Table, which is a bit more rustic and brings a bit of an edge.

4. Could you call out some unique/standout design elements that are featured in this collection?

Nothing in the collection is designed to be precious. It is a super luxurious collection, but it is also very livable and comfortable. The lines are confident, clean and grounded. These pieces were designed to last generations.

5. What's it like to partner with EJ Victor?

The EJ Victor team allows me to wholly do my thing and bring the collection to life how I best see fit. It's incredibly liberating. They are masters at craft and quality, so it's been such a reassuring feeling to know that my work is in the best hands possible.

6. What projects do you have coming up with EJ Victor that you're really excited about?

This April, we debuted a brand-new collection at High Point. It is almost one year since my debut offering and so we're really looking forward to expanding the range with some exciting staple pieces for many different rooms in the home.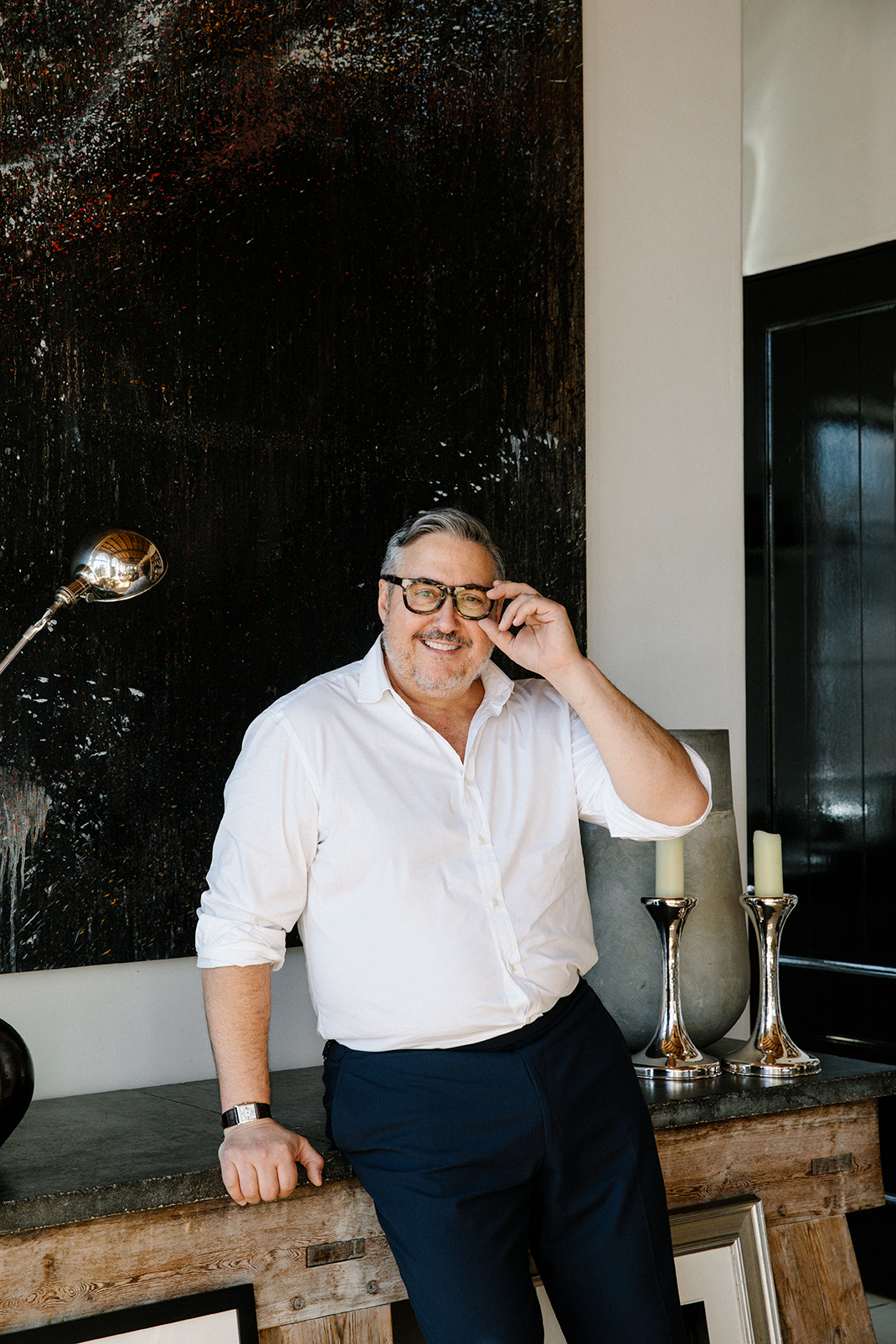 Photo of Alfredo Paredes by Laurel Golio
"Get to Know You" Questions:
1. How did you get into design?
Growing up in Coconut Grove [in Miami], whenever my parents were out of the house, I would gather my siblings and the neighborhood kids and we would move everything outside the house, clean it and then bring it all back in, restyled in a totally different way. My siblings laugh at it to this day and say, "you've made a career out of doing that!" It really was innate for me to take this path.
2. What inspires you outside of furniture? (Artists, lifestyle trends, etc.)
I draw a lot of my inspiration from the cinema, photography, and the natural world.
3. When you're traveling the world, what places do you draw inspiration from?
Wherever I go! Pre-pandemic I would travel quite often, and since my projects always begin with a sense of place, I am naturally drawing inspiration from each place I visit. You'll find traces of my travels throughout the EJ Victor collection, and even if it's not overt, I'm definitely influenced by each new experience.
4. How do you like to unwind outside of your design work?
I unwind with my two children and husband. My family is my everything and whenever I'm not designing, I'm getting lost in the worlds of these two incredibly brilliant young people.
Make it happen:
Discover how Alfredo Paredes pieces could enhance your next design project by exploring the collection!