When it comes to EJ Victor furniture design, the options are quite literally endless.
We never automate processes in our North Carolina factory. Instead, skilled artisans craft each piece through every step of the production process, making many of our designs unique and customizable.
Here's your insider look into the customization process and the options that allow us to create a piece as unique as you are.
Beyond Traditional Customization: The Vision
When you're looking for a piece of furniture that exists in your mind, but you just can't seem to find it anywhere, our team is here to streamline the process.
We are proud of the fact that our customization process extends beyond traditional options that you might find in typical customizable scenarios, such as fabric, finish, or other basic options.
Our passions exist in the creative process, beginning with engineering design and development by customizing to the exact qualifications that a customer needs. We can tailor width, depth and height to your specific needs, whether you're a designer, a hospitality buyer or just someone looking for a new sofa.
The EJ Victor team is accessible throughout the process of customization so that our clients experience firsthand the quality and value of our work by creating pieces that meet their needs.
Custom Design and Development Expertise: The Process
How does customization happen? Through communication and collaboration.
We seek to simplify the process and deliver a streamlined experience by providing a customer service representative who works directly with you to determine which design features will functionally and stylistically fit your specifications.
To understand the timeline for custom furniture manufacturing, the length of the design and development process is often determined by the amount of back and forth between the client and the customer service team. The engineering time for a custom request takes anywhere between 2-10 days depending on the complexity of the piece. And, in general, custom orders typically add 4-6 weeks to our standard production time.

Finish and fabric options are provided directly in house and typically add minimal time to the process. However, if you would like to utilize your own fabric or other materials (COM), you have the option, which typically adds 4-6 weeks due to shipping and lead times.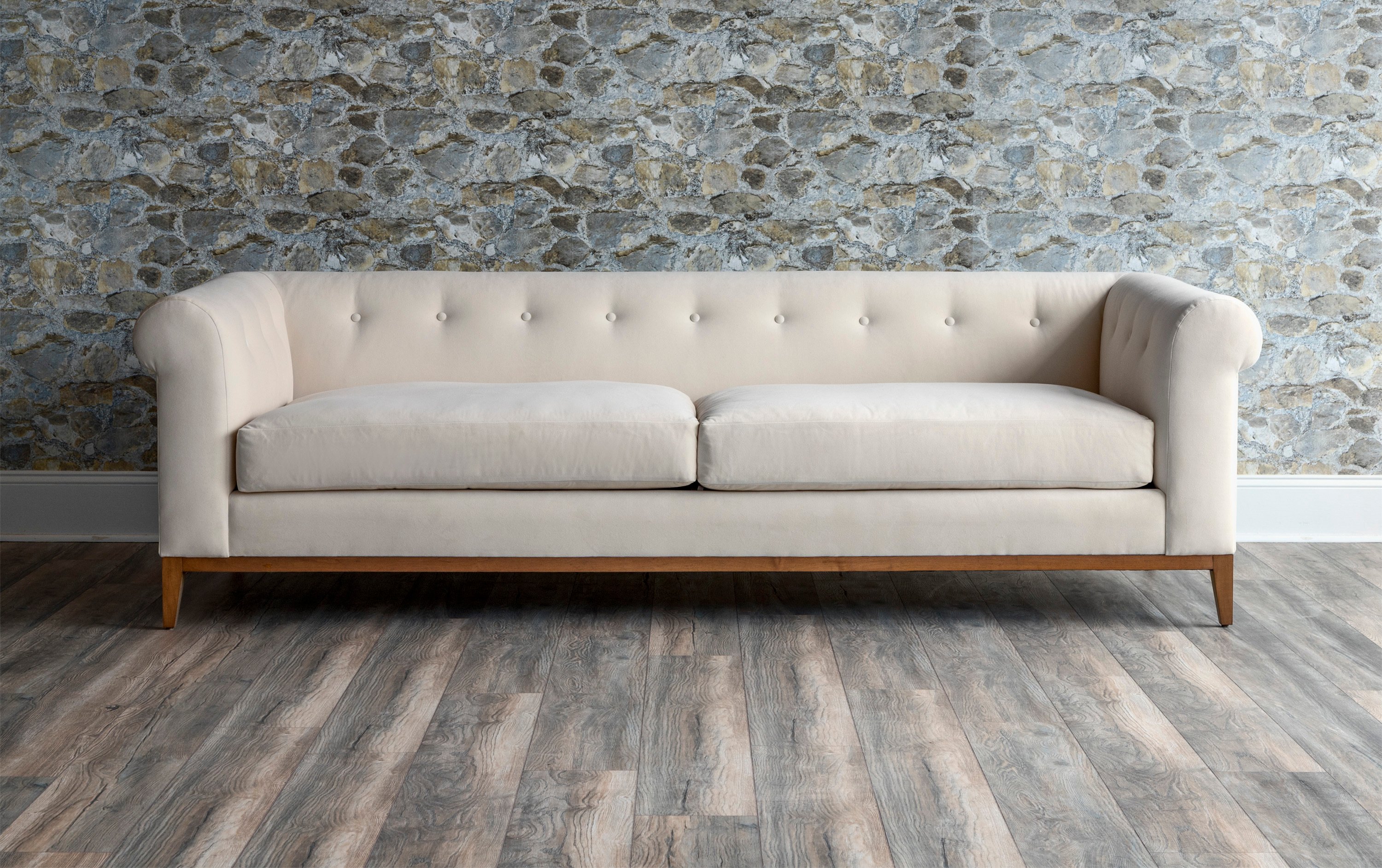 EJ Victor's Pales Sofa - Collection: ED by Ellen DeGeneres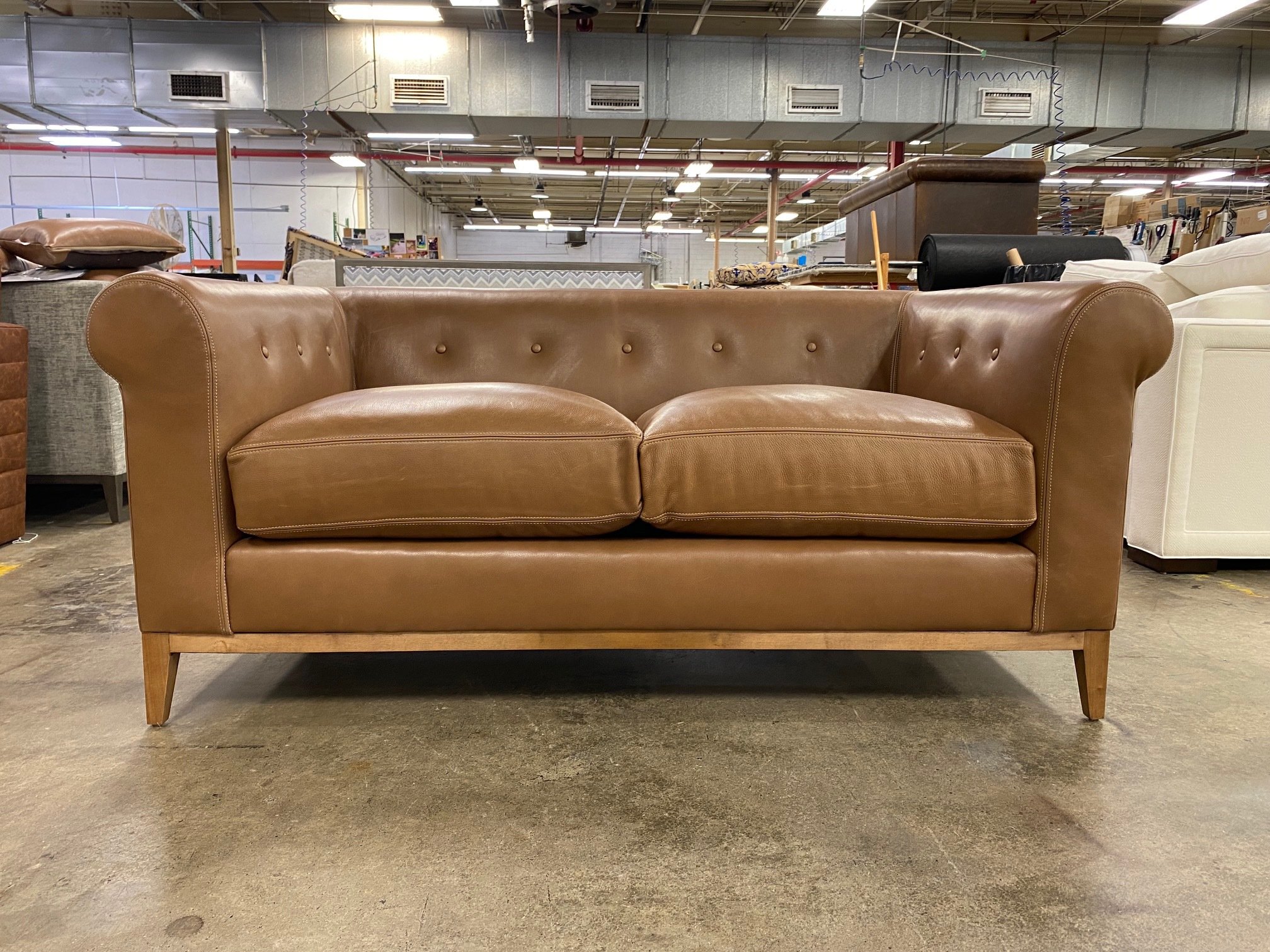 The Pales Sofa feat. customized length and upholstery
You can rest assured expertise and intellect impact every step of the process, from design and development through production and craftsmanship in the manufacturing process.
Custom Furniture Designs in Reality: The Evidence
While the options are endless for specific customizations, we've built an entire collection designed to meet the needs of customers who want to curate their own EJ Victor experience.
The As You Like It collection was built with a series of base SKU's that feature dozens of possible customization options, including legs, bases, backs and arm styles. It's built to enable customers to explore the endless customization possibilities that EJ Victor offers.
Check out our other custom examples:
Upholstery
One of our popular customization options involves the number of seat cushions. For example, we'll take a standard sofa with 3 seats and 3 backs and make it a single bench seat or change it to a 2 over 2. This allows you to customize a piece to fit the space that you need.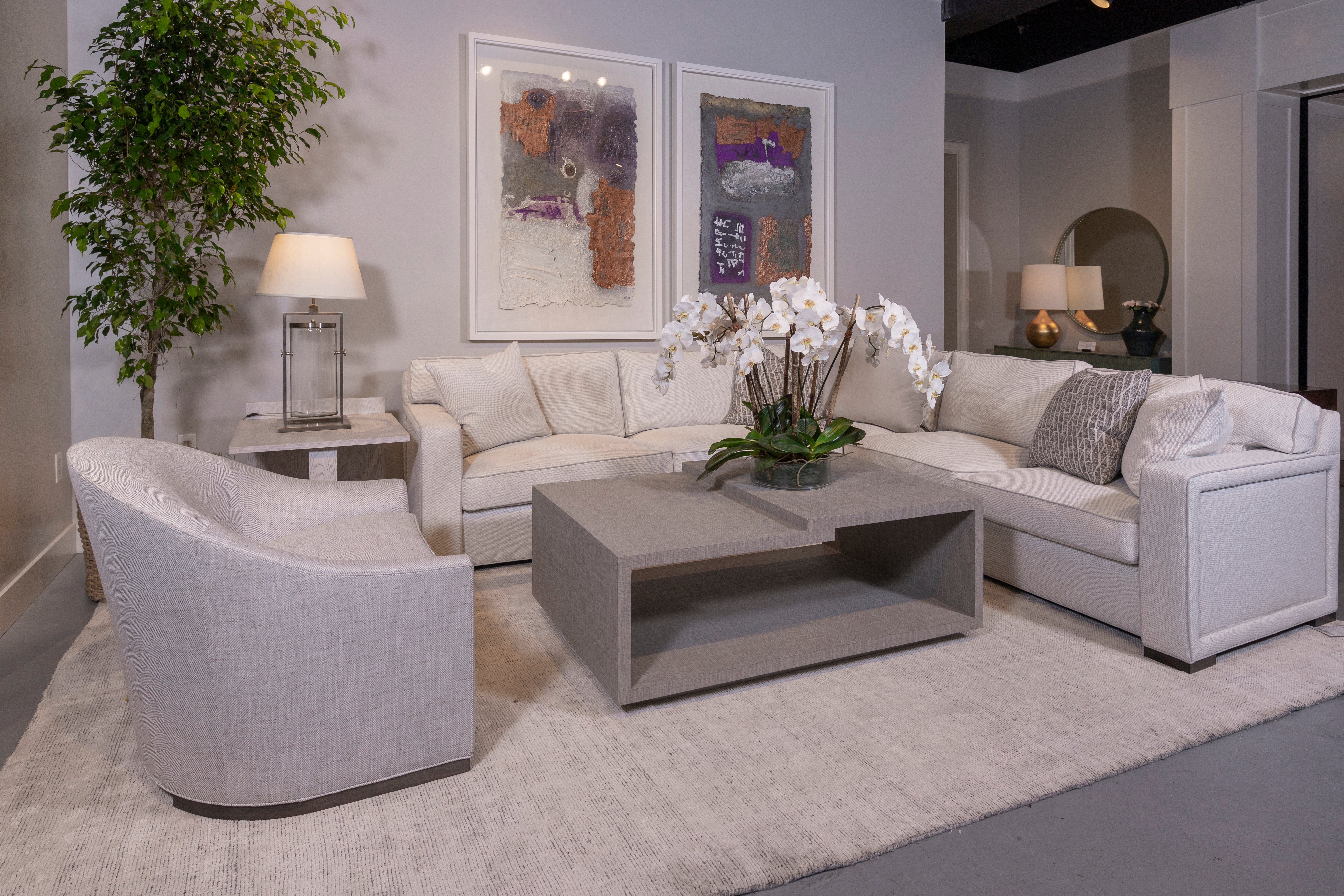 EJ Victor's Sir Martin Sectional - Collection: Allison Paladino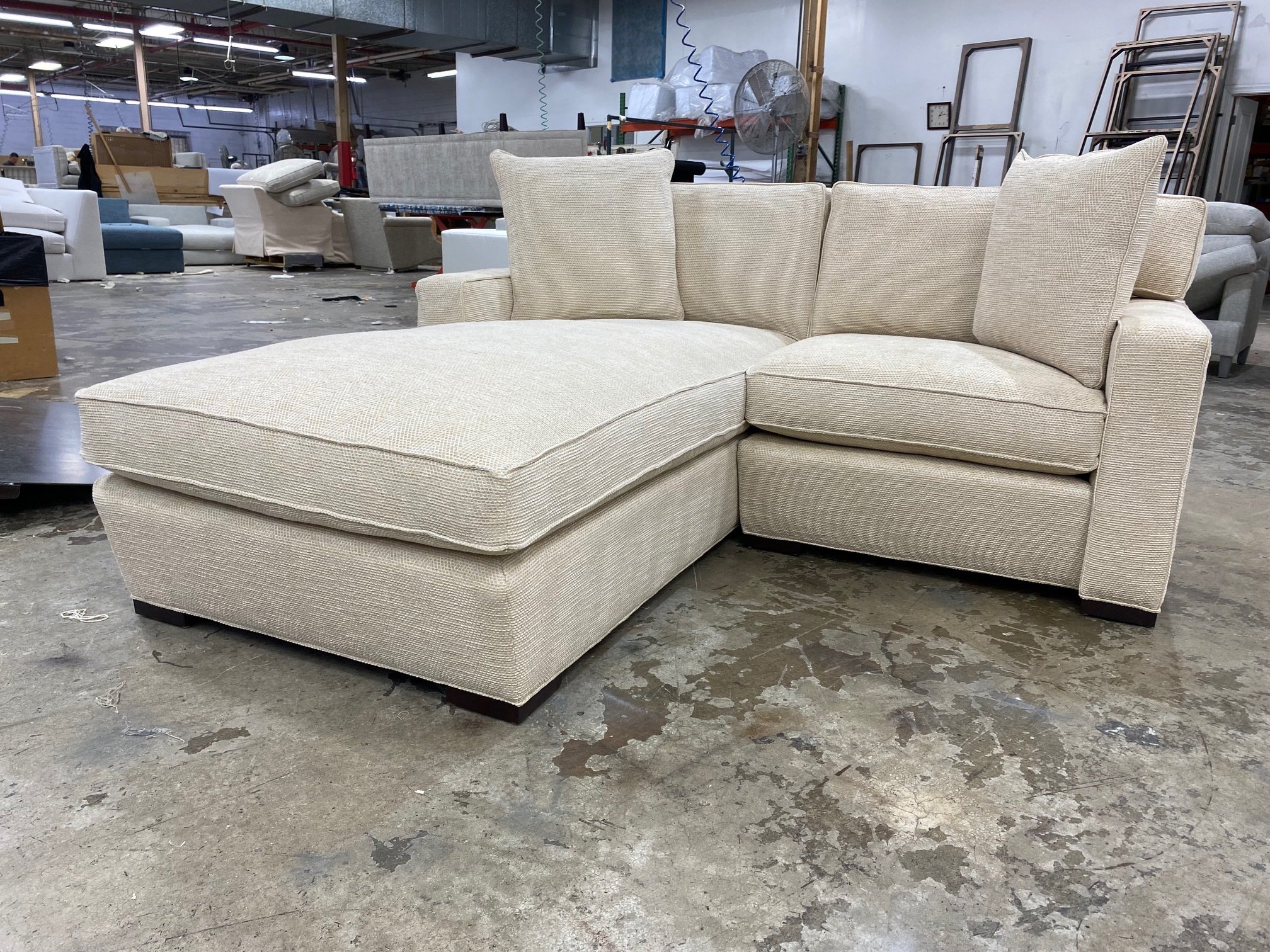 The Sir Martin Sectional feat. customized upholstery and seat configuration
Casegoods
Most of our casegood custom requests are for coffee or dining tables. For example, we have taken the Alfredo 6313-20 Salamanca Dining Table and increased the width from 108" to 120". On the EJ Victor Maxwell Wrapped Coffee Table, which is standard at 48"W x 30"D x 16"H, we have increased the depth to 48" to make it square, and increased the height 1" to make it 17". The Highlander Coffee Table is one of many pieces that can also be customized based upon the types of leather, stitching, handles, and more to fit the needs of any space and style.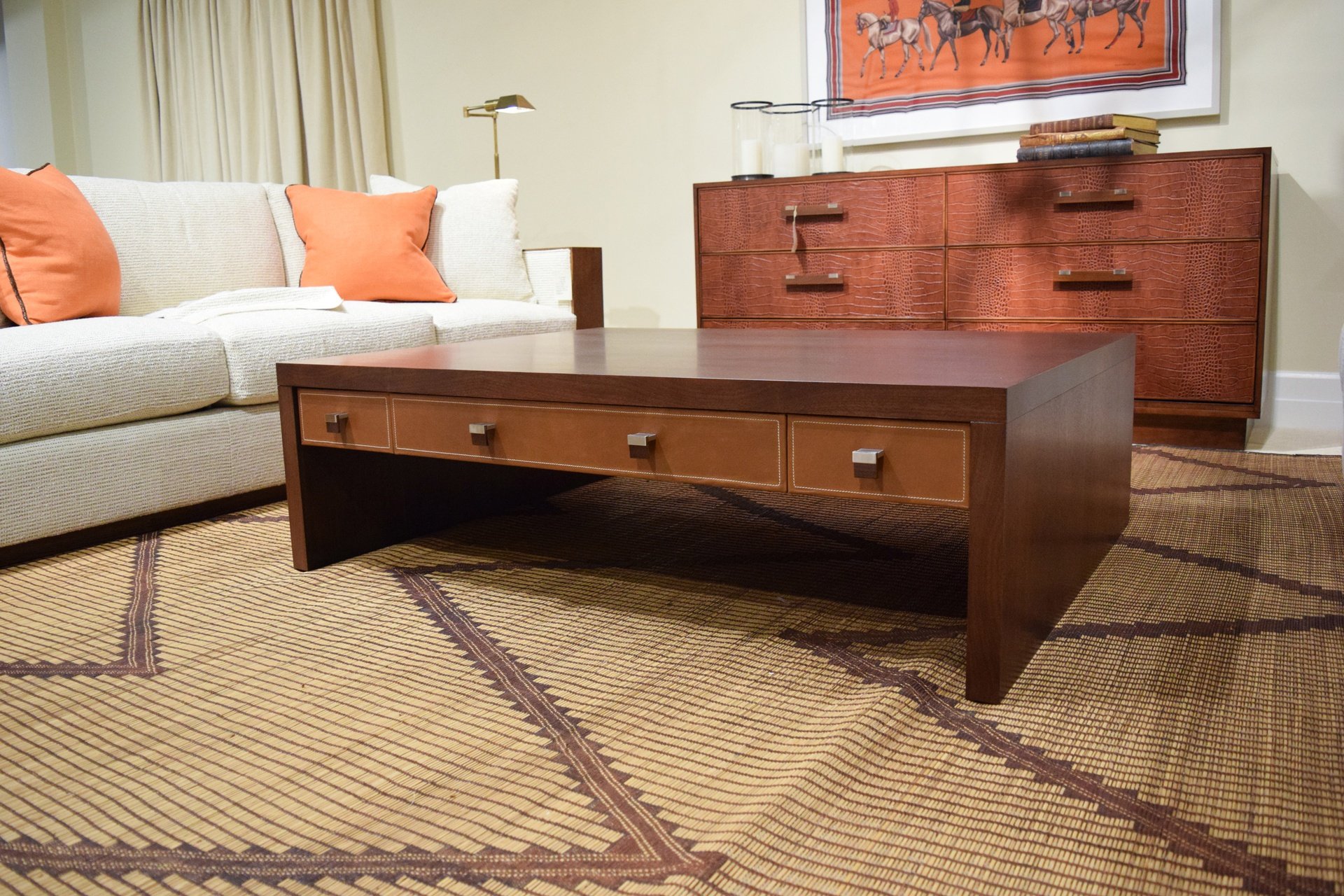 EJ Victor's Highlander Coffee Table - Collection: Hunter's Chase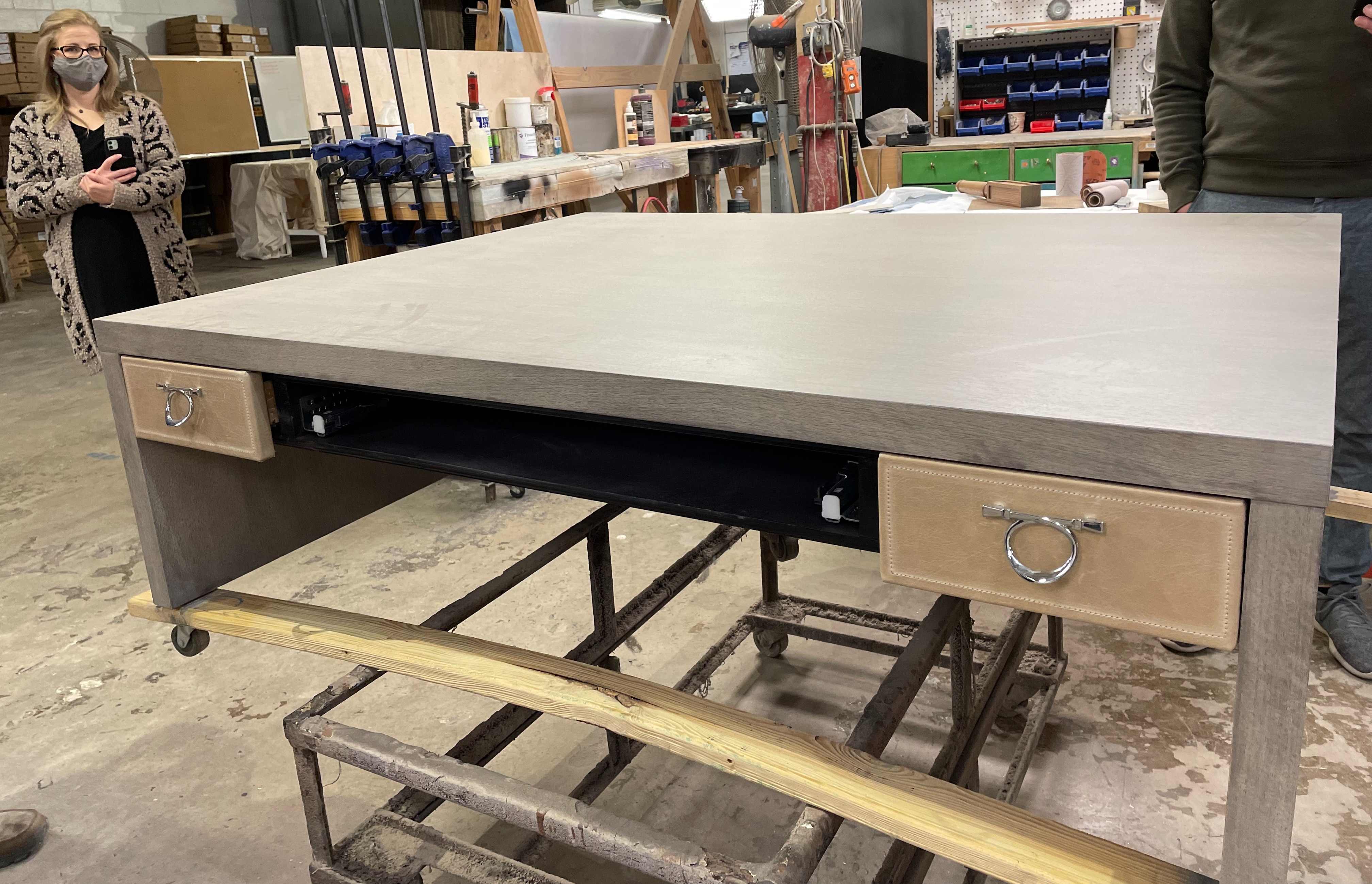 The Highlander Coffee Table feat. customized wood finish, leather, and hardware
We take great care in ensuring that your piece is exactly what you need when it comes to custom design and upholstery.
We can make your vision a reality – ask us what's possible!
Ready to discover the pieces that can be customized for your needs?
Check out the As You Like It collection now.